Sustainable Asset Managers in the Netherlands
We are not compensated in any form by the product issuers or companies featured. All the opinions and evaluation are our own.
The Netherlands is one of the leading countries in sustainability. This trend is supported by strong development of impact-focused asset managers in the region.
As with any era of disruption, climate change is creating and will continue to create risks and drive opportunities for asset managers. Asset managers therefore are facing a major challenge: how to navigate a path through these issues and build a sustainable business model for a new era of ESG-focused investment. Achieving this will mean taking long-term, strategic decisions in the immediate future about their approach to ESG and their market positioning.
Here are some of our favourite sustainable asset managers. To learn about more, take a look at our "On the Radar" material.
Fair Capital Partners Asset Management B.V.
An investor with a mission since 1990
There's an urgent need to fundamentally change the economy across the globe. The depletion of natural resources is exhausting the planet. At the same time, carbon emissions and other greenhouse gases are causing climate change. Many of the world's people cannot take part in the much-needed transition to a more sustainable economy. Elsewhere, climate change has rendered it impossible for people to sustain a livelihood, forcing them to migrate. To improve this situation, and to prevent things from getting worse, it's vital to create a sustainable, circular economy as soon as possible.
Money plays a crucial role in the society. By investing assets based on sustainable criteria, the company helps to stimulate the creation of a sustainable, circular economy. Public support is growing, also in business. The corporate world is urging politicians to set the parameters for a sustainable economy. But given the lack of political clout so far, business has embarked on its own sustainability journey, offering opportunities for sustainable investors.
Since Fair Capital Partners was established in 1990, the company has consistently invested in a socially responsible manner. In doing so, they have for many years helped advance sustainable development. These days, with sustainable investment being so successful, there is no good reason not to invest in this way.
Fair Capital Partners offers 3 main policies:human rights, climate and biodiversity. The company believes to make the world a better place they need to bring together people with money, social ambitions and sustainable, social entrepreneurs.
Polestar Capital believes that a lot of innovative projects are essential for meaningful social impact, but such projects are unfortunately often not financed in the proper way. That is why their mission is to finance promising projects that other financiers do not. 
The asset manager offers its financiers a financial and social return with a efficient risk profile. They provide financing solutions to realize sustainable projects and aim to solve the most challenging financing issues. The more complex the funding question and the more meaningful the impact, the more the asset manager aspires project to become financeable and to be able to offer a suitable solution for everyone. 
Polestar Capital offers three main sustainable funds: Limburgs Energy Fund, Circular Debt Fund and Sustainable Housing Fund. At the same time the company financed 25 projects related to green power to help with tax structuring and fundraising. 
IBS Asset Management B.V.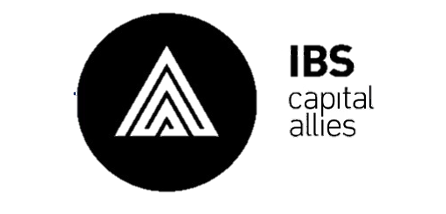 IBS was established in 1987 as the Institute for Investment Strategy (Instituut voor Beleggingsstrategie). Currently the company has about 65 professionals who specialise in Asset Management, Corporate Finance, Fiduciary Management and Fund Management and manage about EUR 3,7 billion. 
The asset manager underwrites the UNPRI (United Nations Principles for Responsible Investment) and is a member of the VBDP (Association for Investors for Sustainable Development). They believe that responsible company management in the long term is a condition for the continued existence of a company.
Sustainable investing is a rewarding subject for discussions, certainly as it relates to returns. In the own study they concluded that sustainable investment provides more than satisfactory returns – both financially and socially. 
As an asset manager IBS investment philosophy is based on four pillars: Risk management, Systematically, 100% Socially responsible and Active management. 
Ownership Capital is a fundamental, long-term equity investment manager that combines fundamental company analysis with ESG integration and active engagement to achieve superior returns. The firm's mission is to invest on a multi-decade time horizon and provide sustainable returns that allow its long-term clients to comfortably meet their long-term obligations.
The portfolio is comprised of 20-25 high-quality companies. This focused approach allows to gain a deeper understanding of investee companies and engage with some of the world's leading management teams. They believe asset managers should act as owners, not traders. They create value by identifying high-quality companies and engaging directly with them to encourage long-termism, strong corporate governance and sustainability leadership.
Ownership Capital focuses on the three main approaches: Fundamental analysis, ESG integration and Active engagement. They believe that in a multi-stakeholder-driven society, traditional financial criteria no longer provide a full picture of business opportunities and risks. Long-term success can only be secured through proactive management of qualitative stakeholder, governance and environmental factors.
XS Investments consists of 6 senior sales professionals with over 80 years of combined experience, a broad European network of professional investors and a strong track record of raising assets. They believe in the opportunity to make a difference by supporting the capital raising for managers who next to commitment to return contribute to sustainable development goals and address some of the world's most pressing challenges such as renewable energy, affordable healthcare, sustainable agriculture, circular economy.
The asset manager is committed to creating a healthy impact investment eco system, where it provides scale and access by connecting capital from leading and likeminded institutional investors with talented impact managers that next to return, are making a difference to the planet and its people, gradually transforming capital markets into a force for good.
XS Investments is committed to contribute to the SDG Agenda and views its underpinning 17 Global Goals as a catalytic driver for positive change.
More on sustainable asset management:
To learn about more outstanding asset managers, take a look at our "On the Radar" material.