Future's Mobility Investment Instruments
Cyan Reef is not compensated in any form by the product issuers featured. All the opinions and evaluation are our own.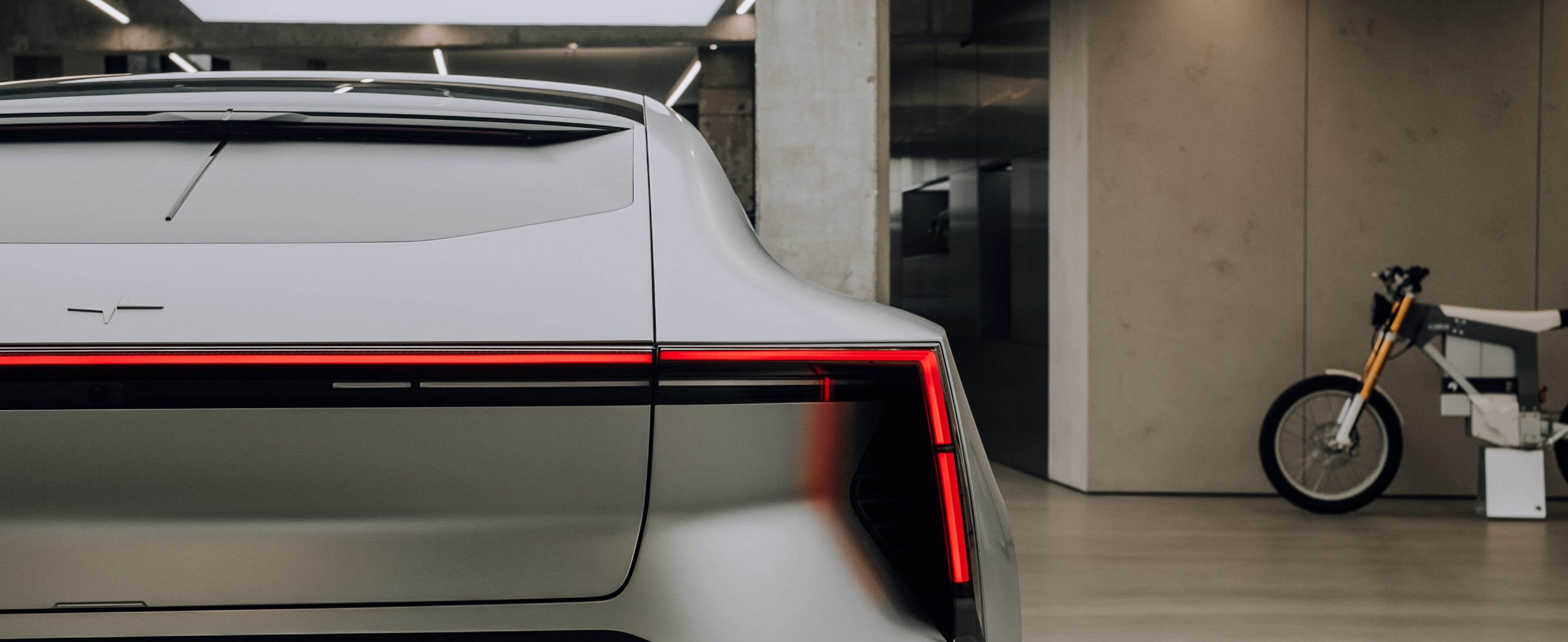 Despite the global pandemic's impact on the automotive industry, the companies in mobility and automotive sector adapt to major changes taking place, namely autonomous driving, connectivity, electrification, and smart mobility (ACES). These trends will not disappear but instead remain crucial ways companies can achieve a competitive edge in the next decade. Smart investors, in turn, can take advantage of these changes as well.
"Future's mobility" thematic instruments frequently offer exposure to companies that are focused or will substantially benefit from the innovative trends in mobility space (e.g. transition to clean and sustainable transportation and energy storage solutions). Areas may include but are not limited to the following:: critical battery materials and technology, fuel cell technology, shared mobility infrastructure, new urban mobility, E-Mobility, smart grid, charging infrastructure and other.
For those looking to get investing exposure to future mobility ecosystem, there is a dozen of effective publicly traded instruments. You may want to take a look at the funds incorporating a broader selection of technology themes. Or you may consider instruments focusing specifically on Future's Mobility, like the ones featured in the selection below.
Instruments to Invest in Future's Mobility
| wdt_ID | Provider | Fund Name | Impact |
| --- | --- | --- | --- |
| 28 | | Lyxor MSCI Future Mobility ESG Filtered (DR) UCITS ETF | Future Mobility |
| 29 | | Innovation Shares NextGen Vehicles & Technology ETF | Future Mobility |
| 30 | | Xtrackers Future Mobility UCITS ETF | Future Mobility |
| 31 | | iShares Electric Vehicles and Driving Technology UCITS ETF | Future Mobility |
| 32 | | RobecoSAM Smart Mobility Fund | Future Mobility |
| 33 | | KraneShares Electric Vehicles and Future Mobility | Future Mobility |
| 34 | | Candriam Sustainable Eq Future Mobility C USD C | Future Mobility |
| 35 | | BNYMellon Mobility Innovation Fund | Future Mobility |
Interested in Impact Finance?
Cyan Reef harnesses benefits of new applied technologies, financial research and best industry practices to deliver performance and greater scope of impact investment options.
Instruments to Invest in Climate Impact
| Provider | wdt_ID | Provider | id | Fund Name | ISIN | Stock Exchange | Currency | Index Tracked / Benchmark | Geography | Impact | Learn more | 2020 Return (%) | MSCI ESG Score |
| --- | --- | --- | --- | --- | --- | --- | --- | --- | --- | --- | --- | --- | --- |
| | 1 | | 35 | Lyxor MSCI EM Climate Change UCITS ETF | LU2056738144 | LSE | USD | MSCI Emerging Markets Climate Change Net Total Return Index | Broad Emerging Markets | Climate Change Mitigation | More details | n/a | AA |
| | 2 | | 221 | Amundi Index MSCI Europe Climate Change | LU2130768844 | Euronext | EUR | 100% MSCI EUROPE CLIMATE CHANGE | Broad Europe | Climate Change Mitigation | More details | n/a | AA |
| | 5 | | 418 | ÖkoWorld Klima | LU0301152442 | | EUR | MSCI World NR USD | Broad Global | Climate Change Mitigation | More details | n/a | A |
| | 6 | | 222 | AMUNDI MSCI EUROPE CLIMATE PARIS ALIGNED PAB UCITS ETF DR | LU2182388319 | Euronext | EUR | 100% MSCI EUROPE CLIMATE CHANGE PARIS ALIGNED SELECT | Broad Developed Europe | Climate Change Mitigation | More details | n/a | n/a |
| | 7 | | 223 | AMUNDI EURO ISTOXX CLIMATE PARIS ALIGNED PAB UCITS ETF | LU2182388582 | Euronext | EUR | 100% EURO ISTOXX AMBITION CLIMAT PAB INDEX | Broad Europe | Climate Change Mitigation | More details | n/a | n/a |
| | 8 | | | iShares Global Clean Energy UCITS ETF | IE00B1XNHC34 | | USD | S&P Global Clean Energy Index | Broad Global | Climate Change | More details | 134.75 | A |
| | 9 | | | Lyxor New Energy (DR) UCITS ETF | FR0010524777 | LSE | EUR | World Alternative Energy Total Return Index | Broad Global | Climate Change | More details | n/a | AA |
| | 10 | | | L&G Clean Energy UCITS ETF | IE00BK5BCH80 | | USD | Solactive Clean Energy Index NTR | Broad Global | Climate Change Mitigation | More details | n/a | n/a |
| | 11 | | | Invesco Solar ETF | US46138G7060 | NYSE | USD | | Broad Global | Climate Change Mitigation | More details | 316.96 | BBB |
| | 12 | | | iShares MSCI Global Impact ETF | US46435G5320 | NASDAQ | USD | MSCI ACWI Sustainable Impact Index | Broad Global | Climate Change Mitigation | More details | 44.67 | A |